Cost Coverage
This page aims to offer additional information about the costs associated with psychotherapy and counseling, as well as various financing options available to you.
Transparent rates on profile pages
Our therapists set their own rates. You can view the rates on the therapists' profile pages under the "Insurance & Costs" tab.
Psychotherapists recognized by the basic insurance will bill with the official rates. Please note that in this case, you will need a medical order for psychotherapy so that your health insurance covers these costs.
Complementary insurances participate in the costs differently. Counseling and coaching are generally not billed through health insurance.
You can also see in the therapist's profile whether they are covered by basic or supplementary insurance.
Coverage through basic insurance with medical order
Starting from July 1st, 2022, psychotherapeutic services can be billed through basic insurance on the medical order (e.g. from a general practitioner), provided that the therapist is approved for billing through basic insurance. Please check with your psychotherapist if they have such approval if you wish to bill through basic insurance. More information on this topic can be found here.
Partial coverage through supplementary insurance possible
Some of our therapists have recognition for complementary insurances. In this case, it is possible that the insurance may cover part of the costs for therapy sessions. You can see the coverage by the complementary insurance in the therapist's profile. However, please still confirm with your insurance directly on the current coverage and how it works.
Advantages for private clients
Private clients pay for their services themselves. The advantages of this type of payment are numerous:
No medical referral necessary. 

Full freedom in the choice of services. 

Availability of appointments 

No entry in the health insurance file 

Quick and uncomplicated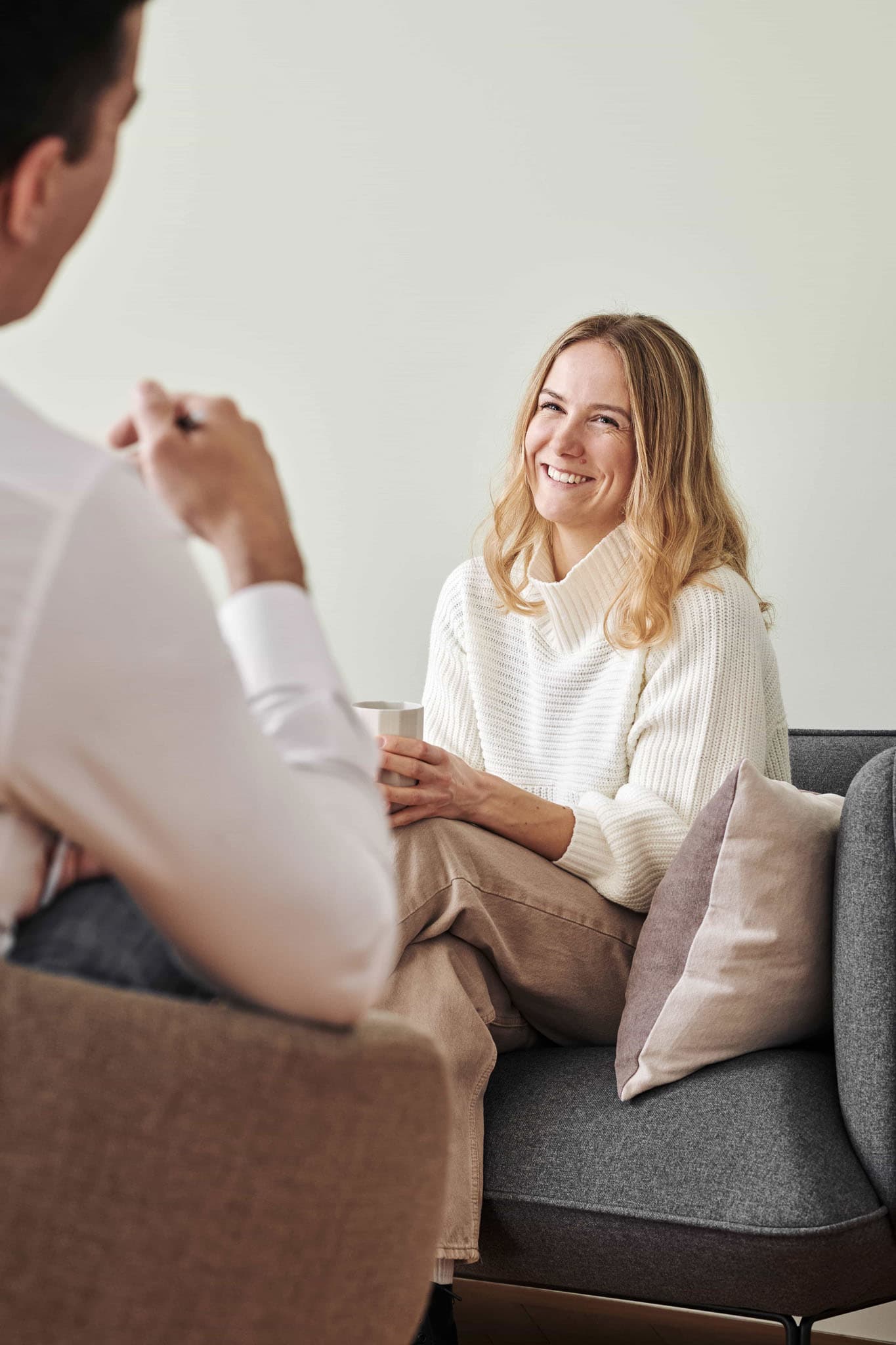 What is psychotherapy and how does it work?
Psychotherapy is a form of treatment that involves talking to a trained professional about your thoughts, feelings, and behaviors. It can help you to understand and manage your emotions and the issues that are impacting your mental health.
How can I find the right psychotherapist for me?
It's important to find a psychotherapist who you feel comfortable with and whom you trust. Our platform allows you to browse and view information about our qualified psychotherapists, such as their specializations, qualifications, and experience aiming to help you to decide. You can also schedule a free introductory consultation before booking your first session.
What is WePractice?
WePractice is a mental health platform with the goal of making the best possible psychological and psychotherapeutic support available to all. WePractice operates an online directory to find a suitable therapist or coach, as well as a physical modern community of practice with coworking space where therapists can practice and serve their clients. Our mission is to work with therapists to sustainably strengthen the mental health of the Swiss population.
How do I book a session?
Thanks to the request form you can easily contact the "therapists". They will contact you within one working day for an appointment confirmation.
What is an intro call?
We know that sympathy and trust are the cornerstones of every conversation. That's why we offer you and the therapists the opportunity to get to know each other without obligation and free of charge. You will have a short time to get to know each other on the phone and find out if the therapist is the right match for you. If you don't feel comfortable, you can choose another therapist from our online directory and book another consultation.
What types of mental health conditions can be treated with psychotherapy?
Psychotherapy can be used to treat a wide range of mental health conditions, including depression, anxiety, trauma, PTSD, personality disorders, eating disorders, and addiction. It can also be effective in helping people to deal with difficult life events or to improve their overall emotional well-being.
How many sessions are typically needed for a person to see improvement?
The number of sessions needed can vary depending on the individual condition. The duration of therapy or counseling may also depend on the type of therapy or counseling chosen. Some people see improvement after a few sessions, while others may need a greater number of sessions.
Can psychotherapy be used for children and teens?
Yes, psychotherapy or psychological counseling can be used to treat children and teens. The type of therapy used may be different compared to those for adults however the therapist or counselors have the appropriate qualification.
Are there different types of psychotherapy or psychological counseling and which one is right for me?
There are many different types of psychotherapy or counseling methods, each with its own unique approach and techniques. Some examples include cognitive-behavioral therapy, conversational therapy, psychoanalytic therapy, and interpersonal therapy. Your therapist or psychological counselor will help you to understand which type of therapy is right for you based on your specific needs and goals.