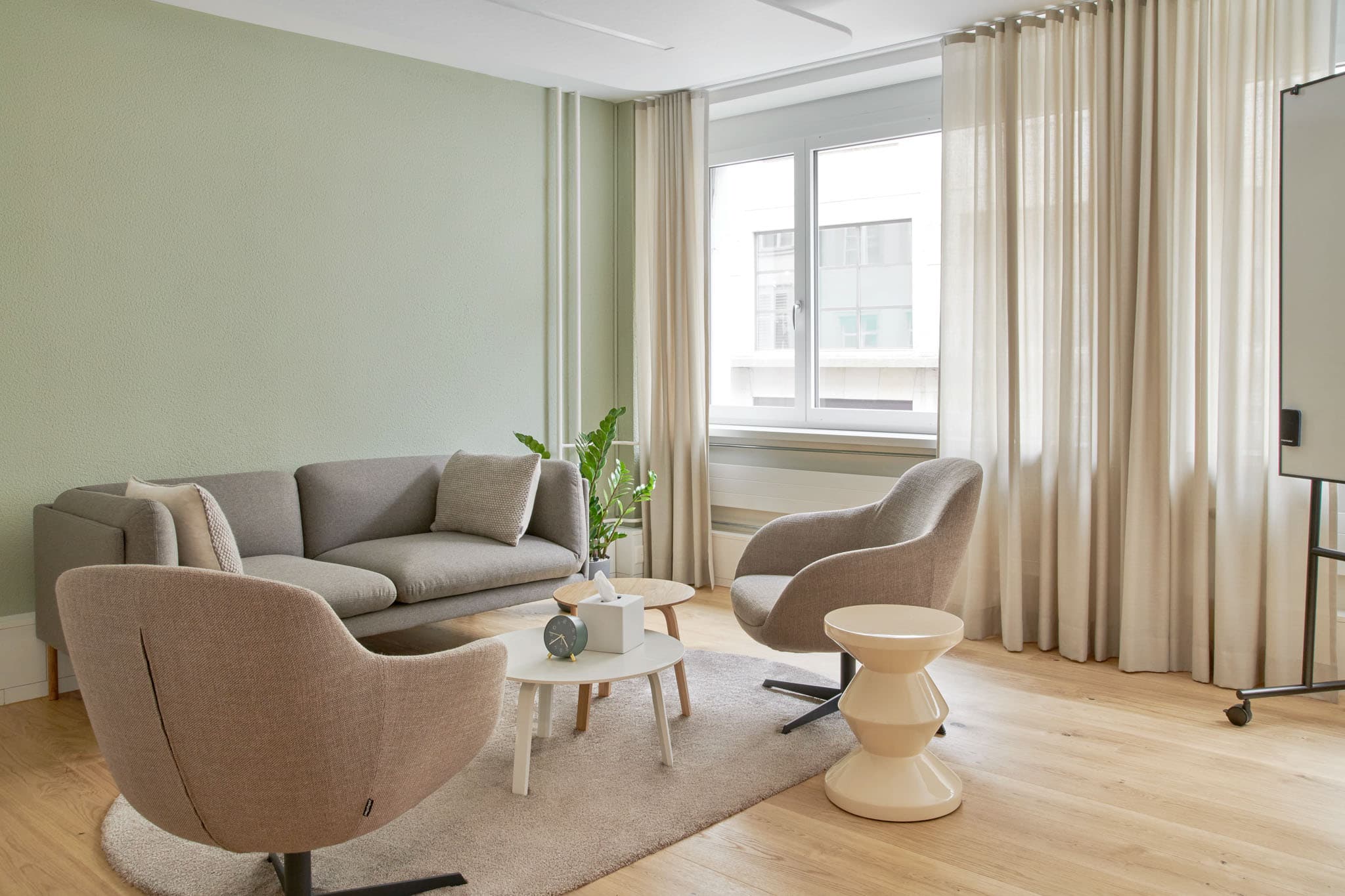 Winterthur
Our rooms offer a soothing, quiet atmosphere and are the ideal place to concentrate on yourself and your concerns during your therapy session.
Certified Therapists and Counselors
Our certified and continuously trained specialists offer you the highest quality of care.
Our matching tool will help you to find the most suitable therapist.
Assess compatibility with the therapist before starting therapy.
Feel at home and supported in our modern furnished practice rooms which are centrally located.
Modern premises in Winterthur
Click on the tile below to open the gallery of photos.
01
Answer a few questions about your needs
02
Get suggestions for potential therapists
03
Find out whether you and the therapist are a match
04
Begin your therapy or counseling
Find a Therapist