Bern
Unsere Räumlichkeiten bieten eine wohltuende, ruhige Atmosphäre und sind der ideale Ort, um Dich während Deiner Therapiesitzung auf Dich und Dein Anliegen zu konzentrieren.
Achieve productive therapy sessions in a welcoming and modern setting. Our fully furnished rooms are equipped with whiteboards, lots of light and comfortable seating.
Experience the comfort and privacy you deserve. Our practice rooms are designed with your needs in mind, featuring soundproof walls for a peaceful and distraction-free environment.
Our facilities include clean and well-maintained bathrooms, as well as comfortable waiting areas to ensure a stress-free experience before your session begins. 
We prioritize your health and safety with our COVID safety concept. This includes frequent disinfection, ventilation, masks, and hand sanitizers. Your well-being is our priority.
Explore our practice in Bern
Click on the tile below to open the gallery of photos.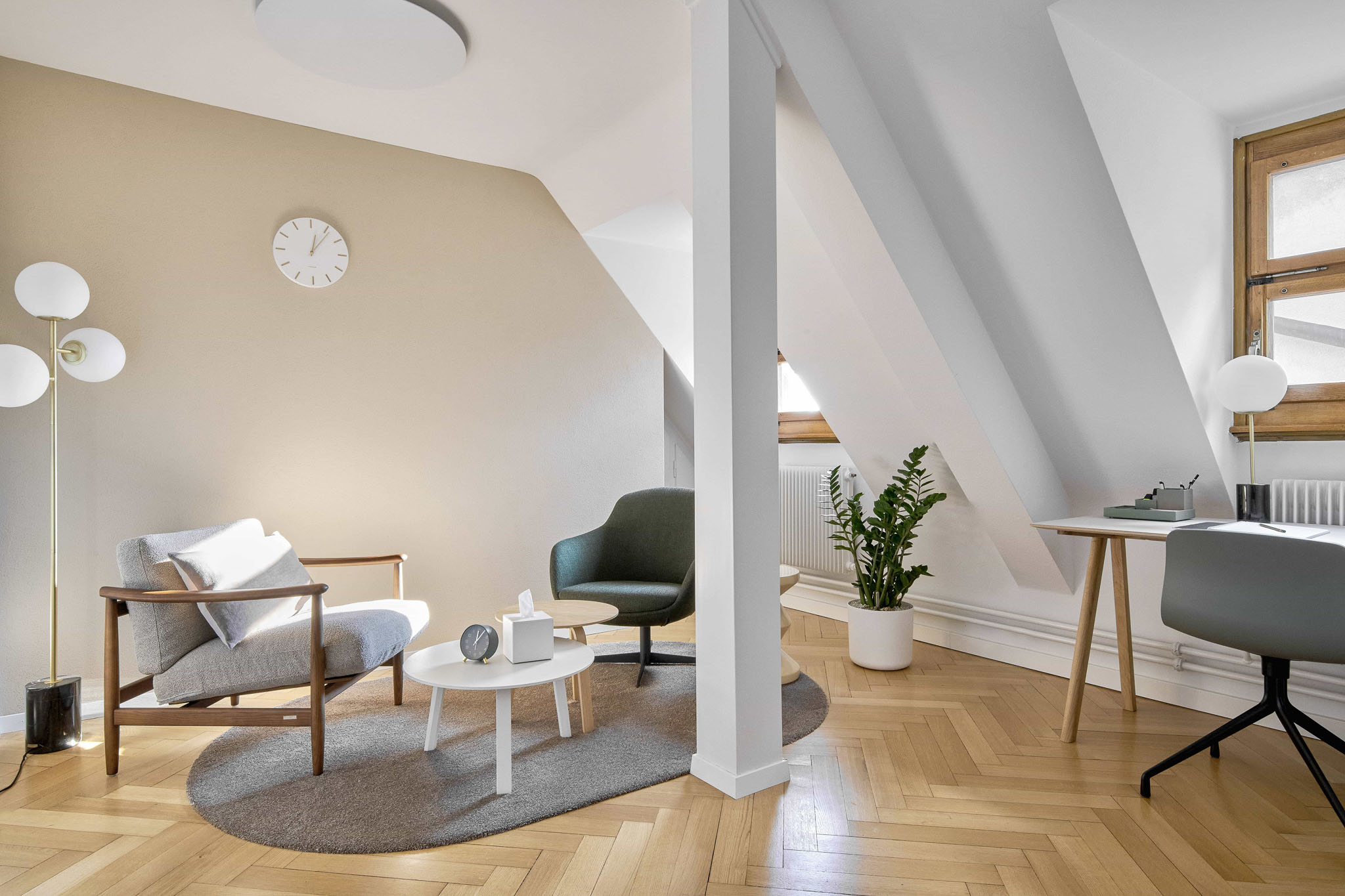 01
Answer a few questions about your needs
02
Get suggestions for potential therapists
03
Find out whether you and the therapist are a match
04
Begin your therapy or counseling
Find a Therapist