Chur
The first modern coworking for psychotherapists and psychologists in Chur
Modern & central premises
Conduct productive therapy and counseling sessions in our welcoming, modern coworking spaces designed specifically for mental health professionals. Our fully furnished rooms are equipped with whiteboards, ample natural light, and comfortable seating to enhance your practice.
Amenities for therapists
Our facilities include clean and well-maintained bathrooms, as well as comfortable waiting areas to ensure a stress-free experience before your session begins. 
Private rooms tailored to therapists
Experience the ideal balance of comfort and privacy with our soundproof practice rooms, crafted to meet the unique needs of therapists. Focus on providing exceptional care for your clients without distractions, and make the most of our flexible hourly and daily rental options.
Explore our practice in Chur
Click on the tile below for pictures of our premise.
Discover WePractice: Elevate your therapy practice
As a member at WePractice, enjoy access to top-notch amenities designed for productive therapy sessions in a comfortable and private setting. But our support doesn't end there; we're dedicated to helping you grow and succeed in every aspect of your journey as a mental health professional.
Central locations
CoWorking area with workspace
Kitchen with free coffee and tea
Regular cleaning of the premises
Waiting area for clients
Separate restrooms for clients and members
Modern interior design
Comfortable seating
Bright and dimmable lighting
Personal locker
Privacy and good sound insulation
Whiteboards in every room
Access to printer
Work desk
Tissues, clock
Personal connection to Community Manager
Community events
Intervision & supervision
Further education
Support with client acquisition
We help you practice successfully
Join WePractice, a modern coworking community tailored for independent psychotherapists, psychiatrists, psychologists, and psychological counselors. Experience the benefits of flexible therapy spaces, expert administrative support, and a network of like-minded professionals committed to your success.
Schedule an info call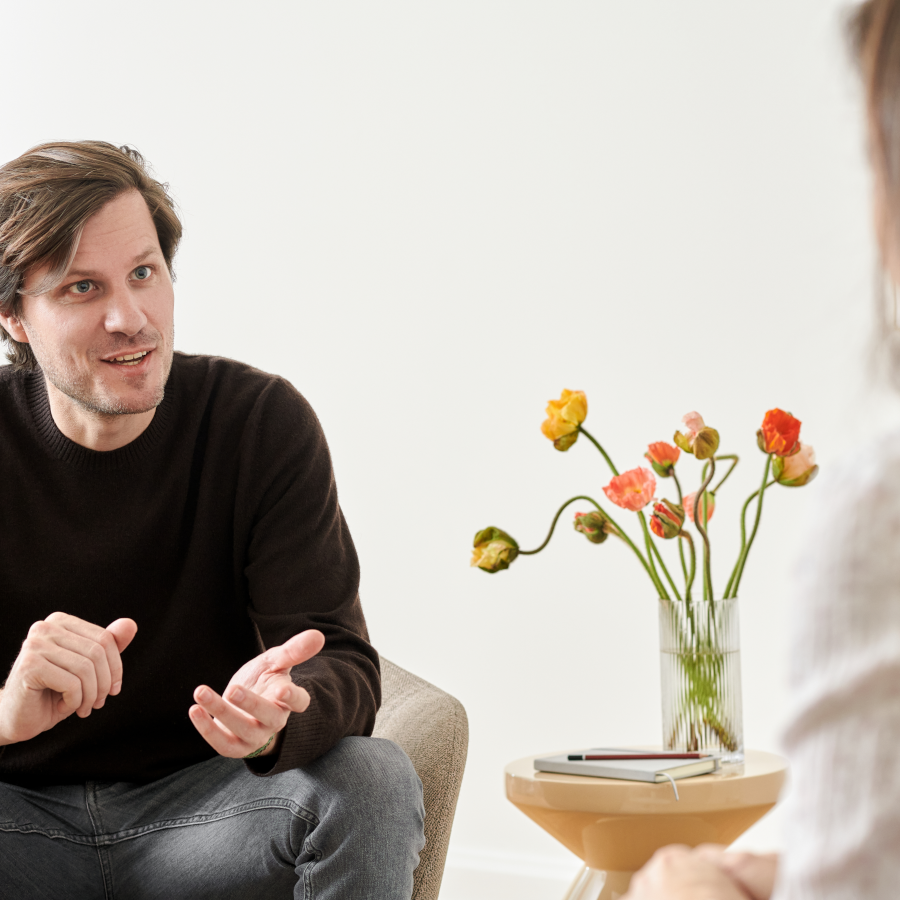 Our services at a glance
Easily get new clients through our directory page & doctor referrals
Access to modern practice space on an hourly or daily basis
Coworking spaces with kitchen and break area
Manage and schedule your therapy sessions through our platform
Community events to keep you updated
Free participation in continuing education courses (FSP certified)
An online therapist profile actively being promoted online
Support in all areas on the path to independence
Weiterbildung | Selbstwertprobleme mit Dr. René Hess
We regularly organize events for mental health professionals. Visit our upcoming event on November 13, 2023: "Self-Esteem Problems with Dr. Rene Hess".
Jetzt anmelden
Modern and central locations
Our centrally located premises are optimally connected to public transport and we provide a cozy and modern atmosphere that will make you and your clients feel at home.
What is WePractice?
WePractice is a mental health platform with the goal of making the best possible psychological and psychotherapeutic support available to all. WePractice operates an online directory to find a suitable therapist or coach, as well as a physical modern community of practice with coworking spaces where therapists can practice and serve their clients. Our mission is to work with therapists to sustainably strengthen the mental health of the Swiss population.
Who is behind WePractice?
WePractice is a startup that emerged from Migros' think tank, Sparrow Ventures. Today, WePractice is a subsidiary of Migros Genossenschaftbund.